IRAN | Persian Wall Art | Iranian Wall Art
Regular price

$159.99

Sale price

$79.99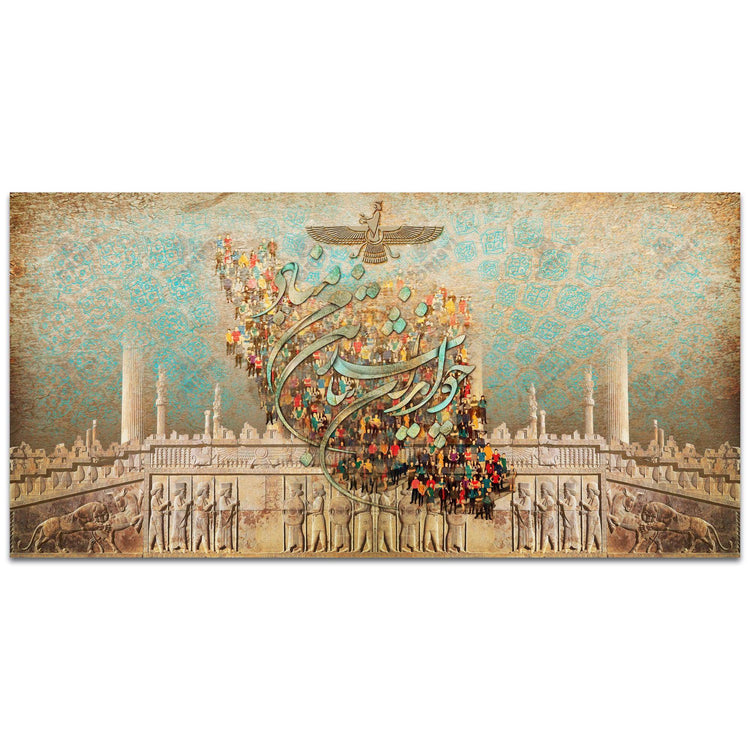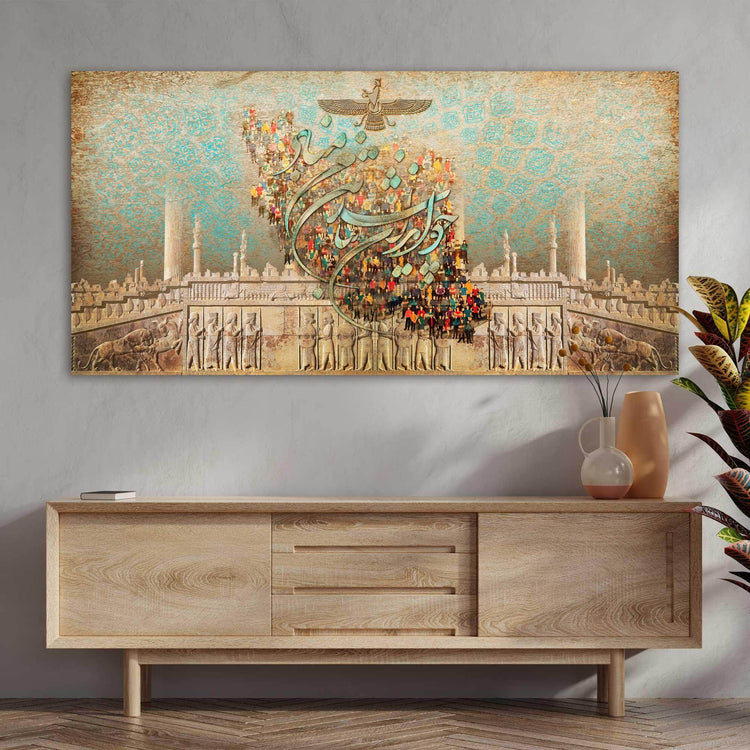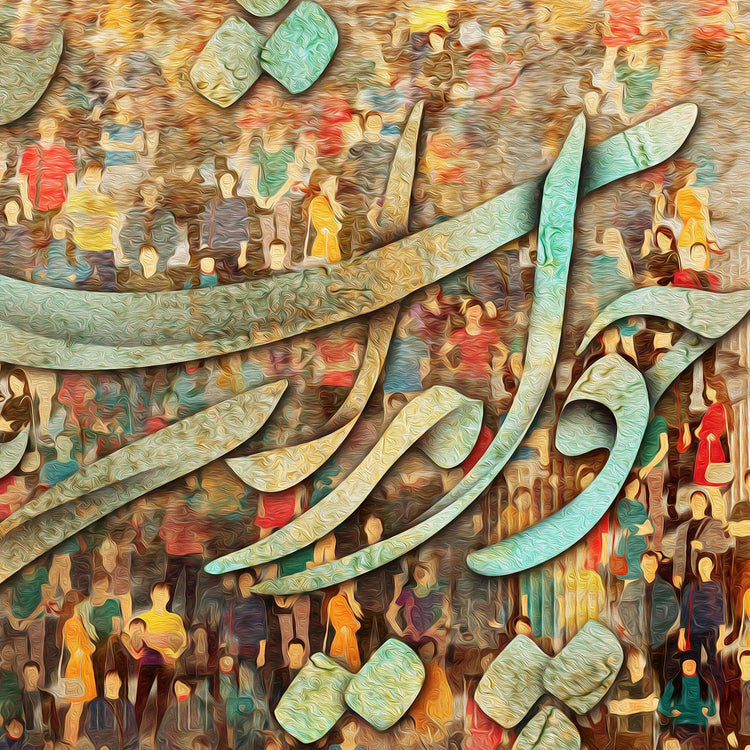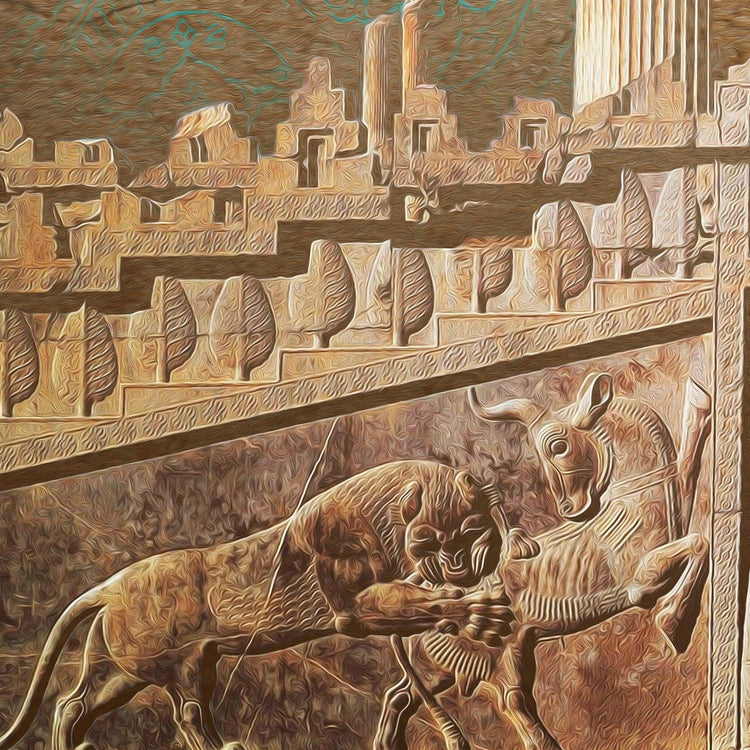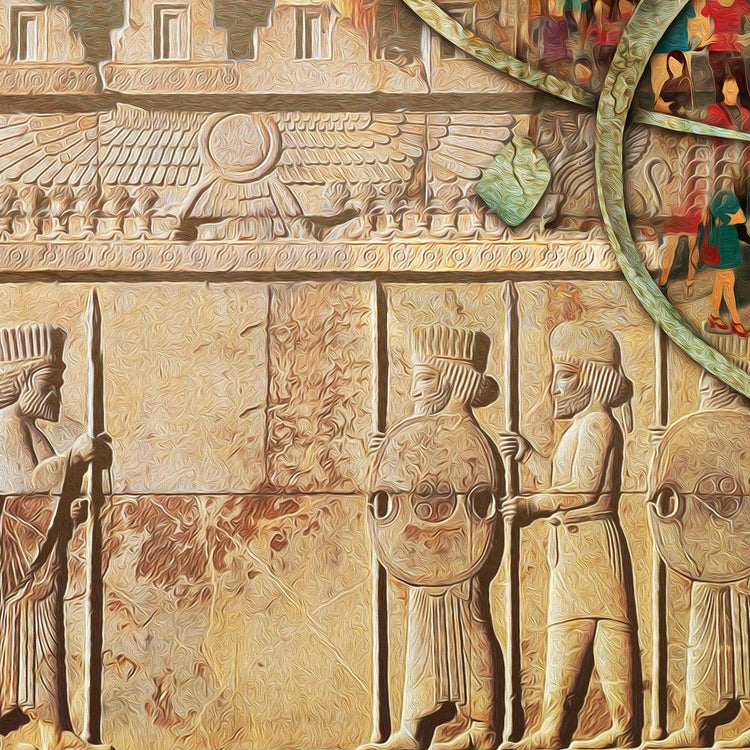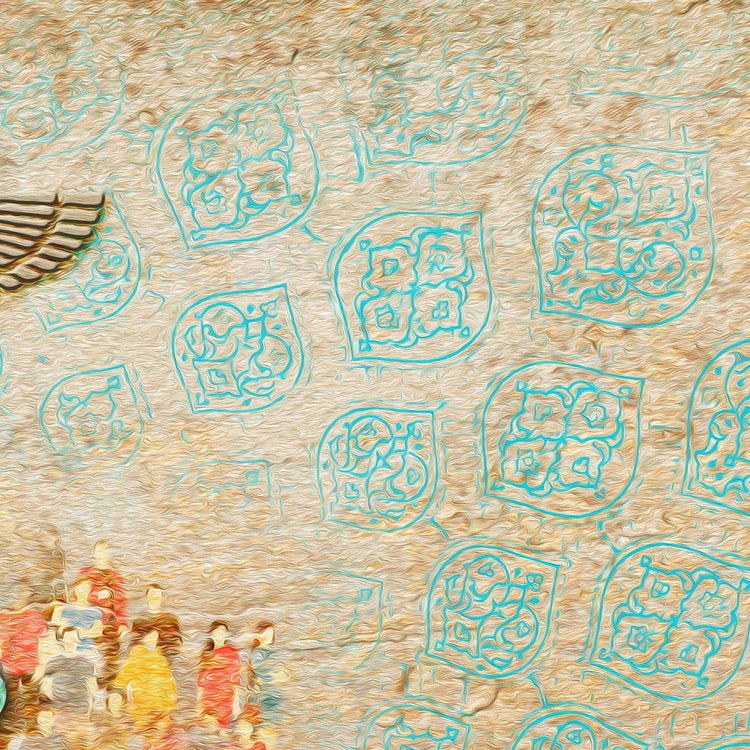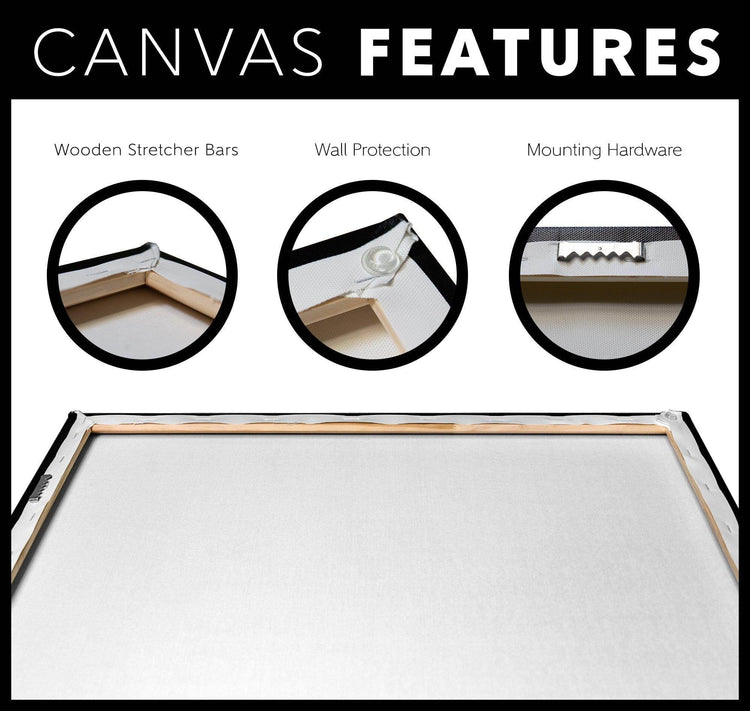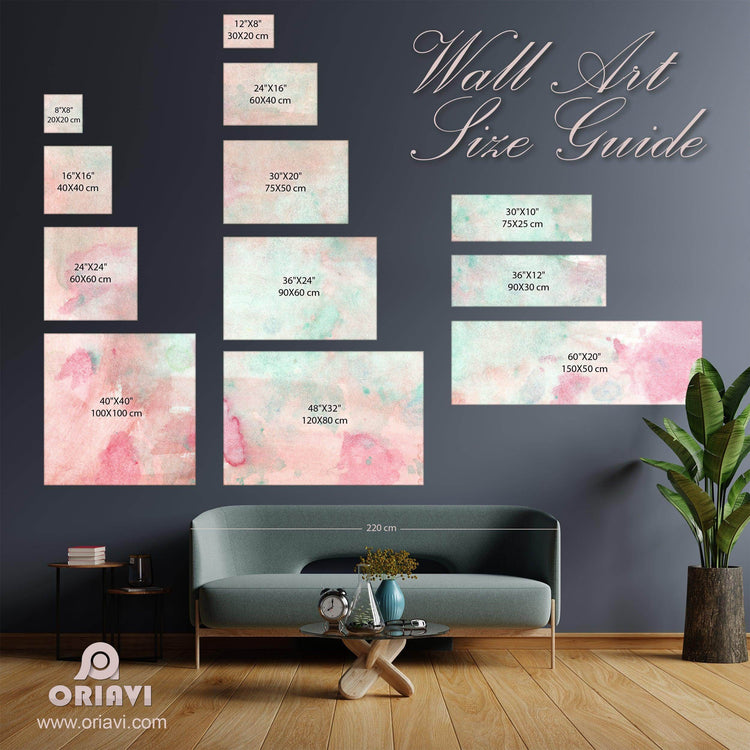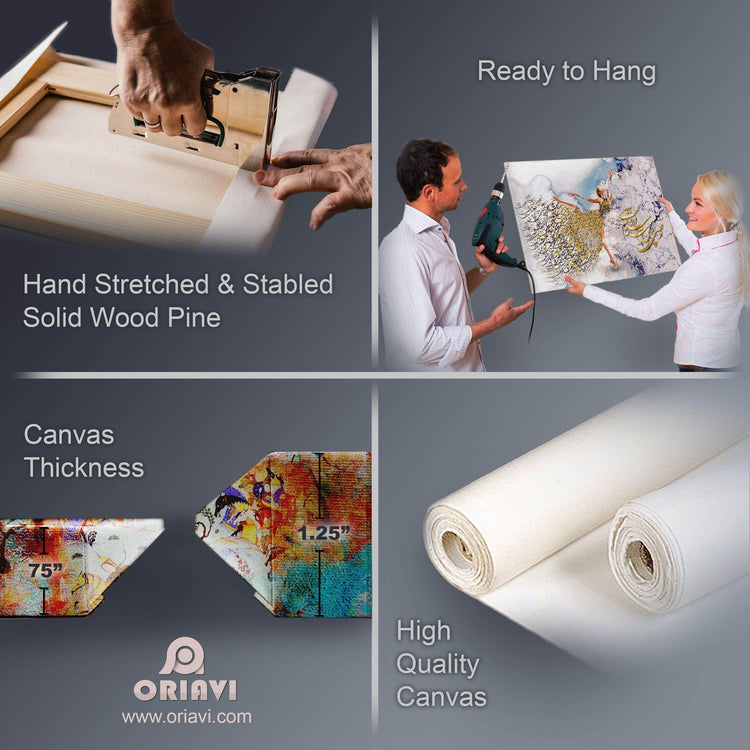 Our Global Reach
From America to Europe, Canada to Australia,Your Art Piece, Locally Crafted.
Delivering Persian Wall Art to your doorstep within 6 to 12 business days.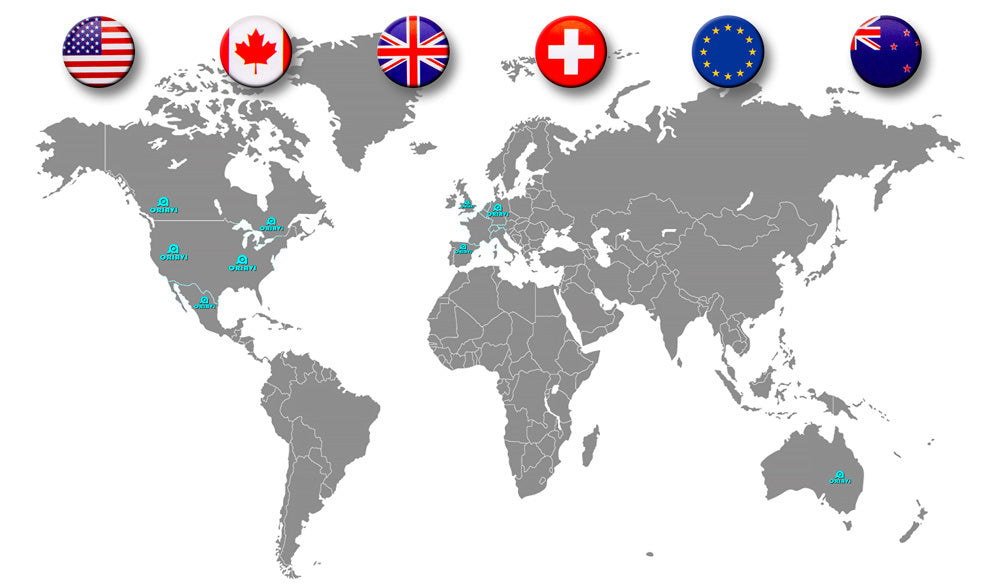 Experience Persian beauty through our production facilities around the world.
Product Details
Introducing our captivating artwork on canvas, where the map of Iran elegantly intertwines with a heartfelt poem, "چو ایران نباشد تن من مباد" (translating to "As long as Iran exists, my soul shall endure"). This extraordinary piece seamlessly merges the visual representation of Iran with the profound power of poetic expression, resulting in a composition that evokes deep emotions and resonates with the heart.

The map of Iran depicted on the canvas serves as a symbolic embodiment of homeland, evoking a sense of pride, nostalgia, and belonging. The carefully selected colors and intricate details of the artwork beautifully capture the essence of Iran's diverse landscapes and rich cultural heritage, paying homage to the nation's beauty and significance.

Complementing the visual imagery, the heartfelt poem "چو ایران نباشد تن من مباد" adds a soulful touch to the artwork, expressing a deep love and unwavering attachment to the homeland. The words reverberate with viewers, igniting a sense of patriotism, resilience, and a profound connection to Iranian identity.

Meticulously crafted with attention to detail, this artwork is printed on high-quality canvas, ensuring its longevity, vibrancy, and durability. Whether displayed in your home, office, or a cultural center, this piece serves as a powerful reminder of the beauty and significance of one's homeland, stirring a sense of belonging and inspiration.

Immerse yourself in the captivating beauty of this artwork, where the map of Iran and the heartfelt poem intertwine to create a powerful representation of love and devotion to the homeland. Let it be a timeless tribute to your deep connection with Iran, inspiring pride, resilience, and a celebration of your cultural heritage.
█ This art print displays sharp, vivid images with a high degree of color accuracy. Choosing this high-quality reproduction offers you the best of both worlds of quality and affordability.
█ Features
Best quality canvas print displays vibrant artwork that is built to last. 

Ready To Hang - Mounting hardware comes attached.

Leveling Bumpers Included - For wall protection.

Semi-Gloss Print - Increased vibrancy of artwork.

Amazing and eye-catching for your home or office.

Beveled Wood Stretch Bars - Make frame less noticeable on front of canvas.

Industrial Strength Staples - Ensure a tight fit that is sure to last.
█ Gallery Quality
Gallery quality canvas print displays vibrant artwork that is built to last. Printed with HP Latex Inks that are fade resistant. Inks are water based and solvent free so rest assured there are no harsh chemicals in your home. Assembled with 1.25" thick wood frame and glued wood core stretcher bars.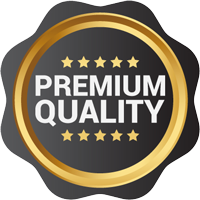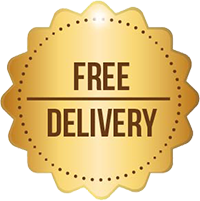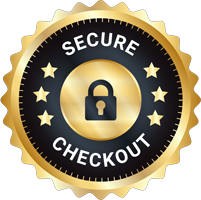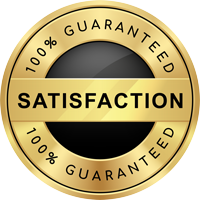 Quality & Satisfaction
Quality Controlled Canvases Ready for Your Walls.
Hand-Crafted with Premium Materials for a Lifetime of Beauty.
100% Satisfaction Guarantee: No Maintenance, Always Perfect.
Need Something Else?
Looking for Specific Services? Just Ask Us – We're Here to Help."
ORIAVI Artistry Is Your Connection to the World of Customized Iranian Art."
Our whatsapp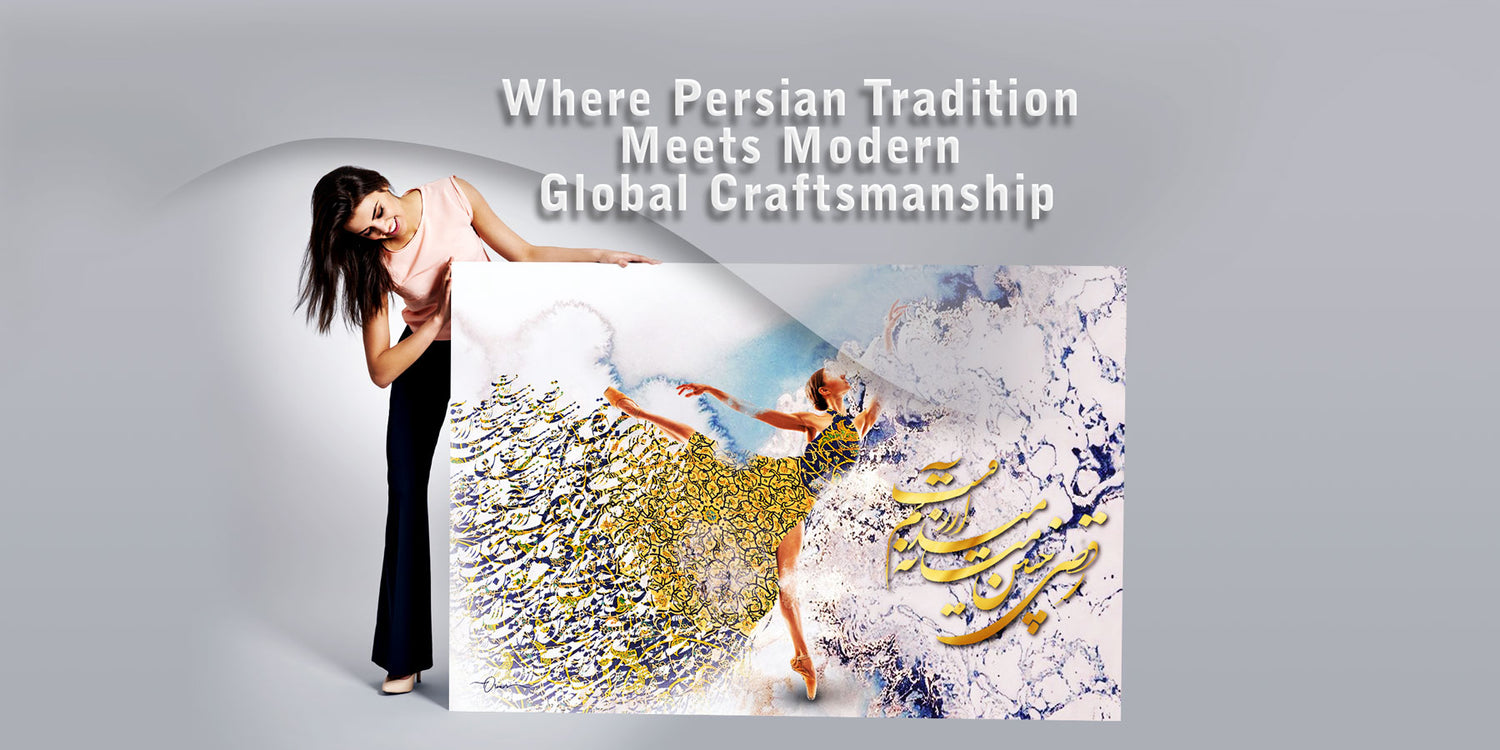 Customization & Personalization
Choose from Various Sizes or Order a Custom Size Tailored for You.

Not Sure About the Design? Let Us Photoshop It on Your Wall!

Your Art, Your Way: Reach Out for Special Requests and Custom Creations.
Testimonials




5* SELLER, OUTSTANDING QUALITY, ABSOLUTELY BEAUTIFUL! BRIGHT, VIBRANT COLORS EXACTLY AS SHOWN. QUICK SHIP, VERY WELL PACKED. WILL BUY AGAIN, HIGHLY RECOMMENDED. A++

Mona Wai
Absolutely love this one. The quality is as I expected and the flow and motion of this picture. Wonderful

Parisa Zamiri
This is truly a beautiful piece of art. You can tell how much love, care, and attention have been put into this calligraphy. I really love it.

Pedram
This canvas artwork is beautiful and looks stunning on my wall. Getting ready to order another one🙂

Dianne
I was looking for a Persian calligraphy wall art and found this beautiful piece of art in Etsy. I received it in time and very happy with it. Highly recommend to anyone interested in Persian arts.

Mandana
Individually Handcrafted Products

Our Production Facility

Quick Turnaround
All of our art pieces are offered in various product options and sizes. As soon as your order is placed, our skilled craftsmen begin the printing and assembly process. Rest assured, we prioritize vibrant colors and top-notch construction to ensure the highest quality. Finally, your new wall art will be shipped directly to your doorstep.
Our team in USA, CANADA, AUSTRALIA, and EUROPE proudly handcrafts your new wall art. We are dedicated to art and its impact on our spaces. We are excited to share that passion with you.
To create custom prints, we require additional time compared to the limited pre-made product options offered by other retailers. However, our factories are expertly optimized to ensure timely delivery of your new wall art.