Get exclusive discounts on Artworks
"Explore exclusive discounts on our art collections - Shop now and save with ORIAVI's limited-time offers!"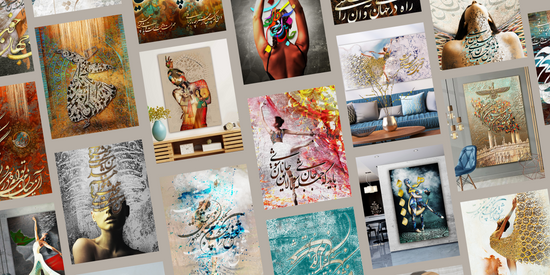 About Us
Artworks for every taste and occasion
Welcome to ORIAVI, a creative hub for Persian Art and Iranian art located in Germany. Our passion for Persian culture and art has led us to establish our own brand, where we infuse traditional Persian artwork, Persian calligraphy, modern art, and digital art with a contemporary twist.

At ORIAVI, we believe that every piece of art we create represents an expression of love, passion, and dedication. Our inspiration comes from the rich history and beauty of Persian art, and we take pride in every single design we produce.

Our story began when a Persian couple in Germany decided to share their love for Persian art with the world. Since then, we have been dedicated to creating unique and original artwork that reflects the essence of Persian culture.

At ORIAVI, we put our hearts and souls into each product we design. From the intricate details of our Persian calligraphy to the bold colors of our modern art, we strive for excellence in everything we do.

We are committed to providing our customers with exceptional service and the highest quality products. We believe that every piece of art we create has the power to inspire, enrich, and transform the lives of those who experience it.

Thank you for choosing ORIAVI, where we create art with love and passion.