Get exclusive discounts on Artworks
"Explore exclusive discounts on our art collections - Shop now and save with ORIAVI's limited-time offers!"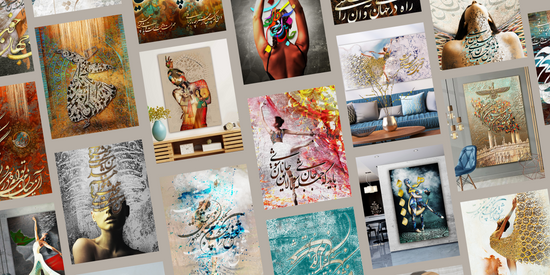 Shipping Info
Welcome to ORIAVI! We strive to make your shopping experience as enjoyable and effortless as possible. Here is our shipping policy to guide you:

Processing and Shipping Time
Our handmade items take up to 12 business days to assemble and ship. Once your order has been shipped, we will send you a tracking number for you to monitor the delivery status.

Changing Shipping Address
To change your shipping address, please contact us within 24 hours. If your order has not yet been produced, we can still make the change for you. However, please note that it may cause shipping delays.

Eligibility for Free Shipping
We offer free shipping on orders over $50 within the contiguous United States, Canada, United Kingdom, and Australia.

International Shipping
We ship internationally, but shipping prices may vary based on the product's size and location. You can view the applicable shipping charge during checkout after entering your shipping address. Please note that taxes and duties do not apply.

Updates and Tracking
We will provide you with a tracking number once your order has been shipped. If there has been no movement on the tracking website or it has been more than 48 hours since the last update, please email us at service@oriavi.com for further assistance.

Package Delivery Issues
If your tracking shows that your package has been delivered but you have not received it, we suggest checking with your neighbors or around your property. If you still cannot locate your package, please contact us at service@oriavi.com, and we will assist you.

Transport Carriers
Depending on the product, we use USPS, FedEx, or DHL for shipping. We select the carrier that can deliver your order most efficiently and cost-effectively.

For any inquiries or concerns, please contact us at service@oriavi.com.